Pixel Art Witchcrafter: Empire Legends
Witchcrafter
Empire Legends
Estel was found as a newborn in the forest by an old witchcrafter - Trismegistos. He raised him and taught everything about the world and the magic. They live on the verge of Emporia and Nawia - two Empires in conflict. The boy doesn't know, that the events in the centre of he will be, will be beyond his wildest expectations.
Dive into the fantasy world when magic crafting skills are used by the gifted protagonist to survive the aggression of the Southern Empire, where a mighty emperor sacrificed his own people's souls to pact with a demon and have one of the greatest army of the brown-skinned killers.
Play alpha demo
[Please note: The game is still under development :) ] I've added a new, playable fragment of the game as a special submission to Fragment Jam 2019! This is the very beginning of the story with the uncompleted teaser of an Intro trailer, some initial dialogues, simple tutorial and a glimpse at the quest system! What is the most valuable for me is the player's feedback, so don't hesitate to leave comments or write to me!
Key features
(STORY) non-linear story with branching dialogues and quests
(MAGIC) improved, dynamic combat with new magic control (including aiming)
(WORLD) vivid world full of challenging platforming, smart enemies and thoughtful characters
I'm working also on:
non-linear story with branching dialogues and quests
cutscenes and a proper introduction with a tutorial
NPCs with own relations to the protagonist and each other
new enemies with different behavior
new locations with some platforming challenges
semi-open world structure (limited by a story)
alchemy, inventory, stats and more RPG features
Follow me
I'm still developing the game, so if you want to see a progress, give feedback or share your ideas - I'm open! Feel free to follow me here on itch.io,
follow Witchcrafter's Twitter: https://twitter.com/WitchcrafterRPG
or join Discord server: https://discordapp.com/invite/yWA4Rek
Any kind of support is extremly appreciated by me! This is my dream to make an engaging RPG platformer with the coolest magic system and gripping story!
My brother will also soon publish a short story set in the world of the Witchcrafter!
Stay tuned! Follow me, so you won't miss a release! ;)
Some gifs and screenshots: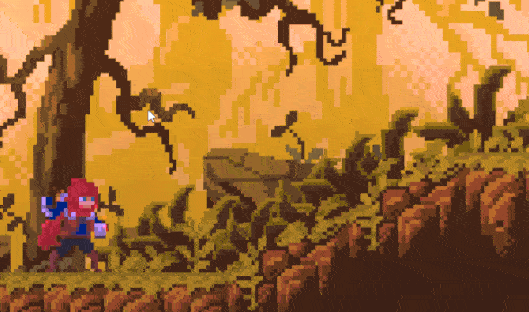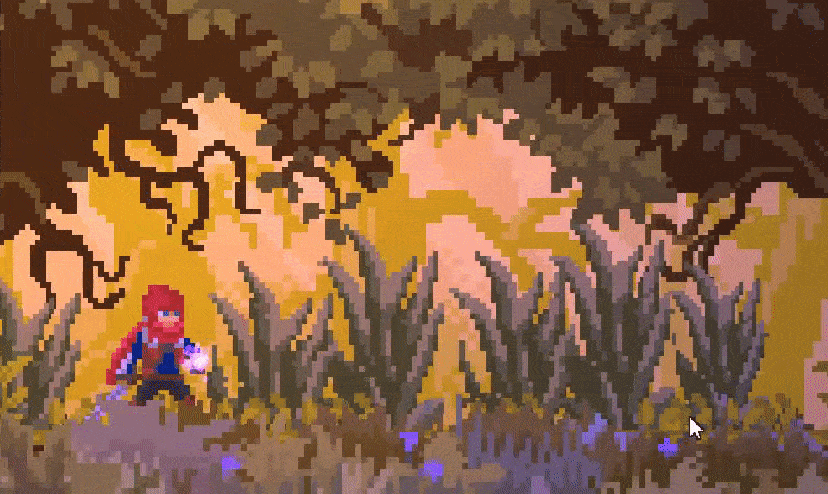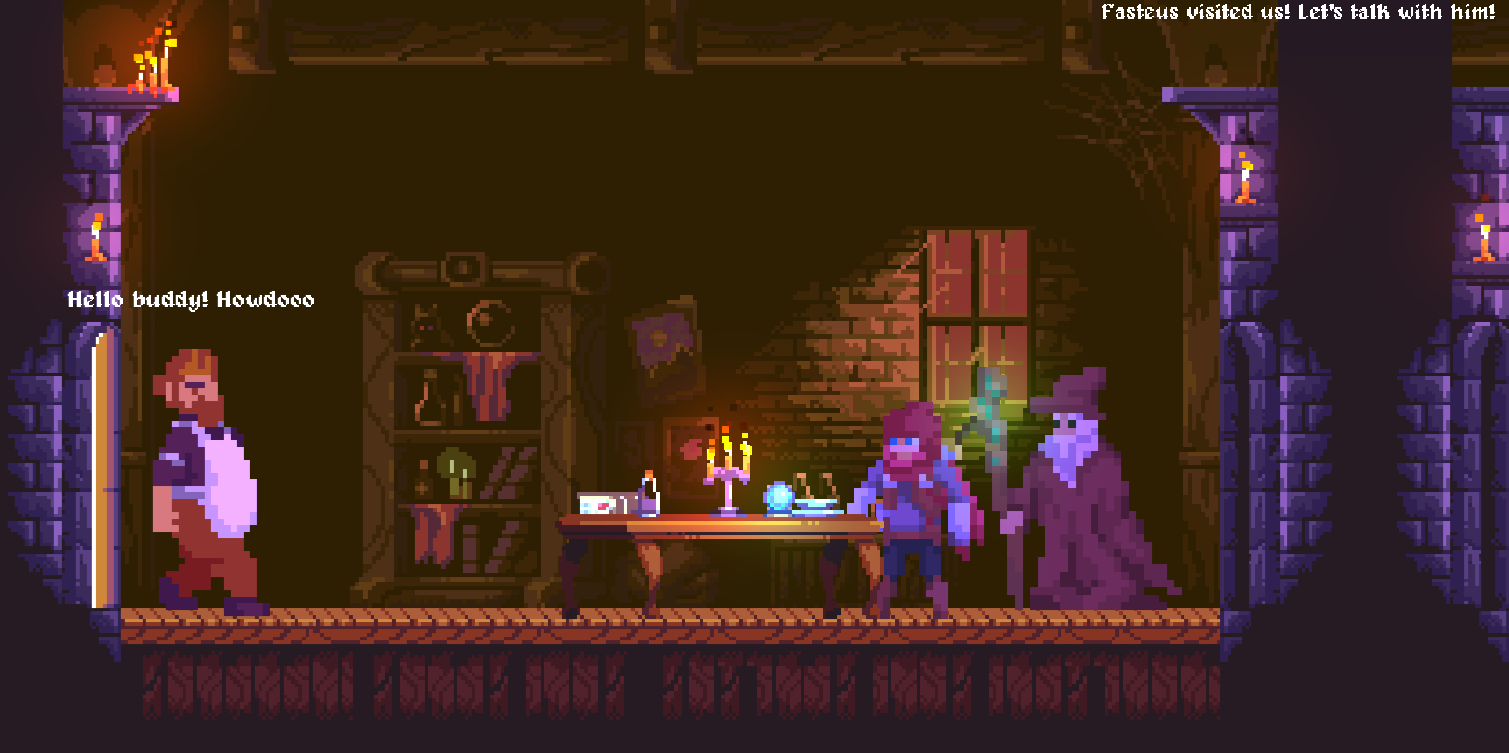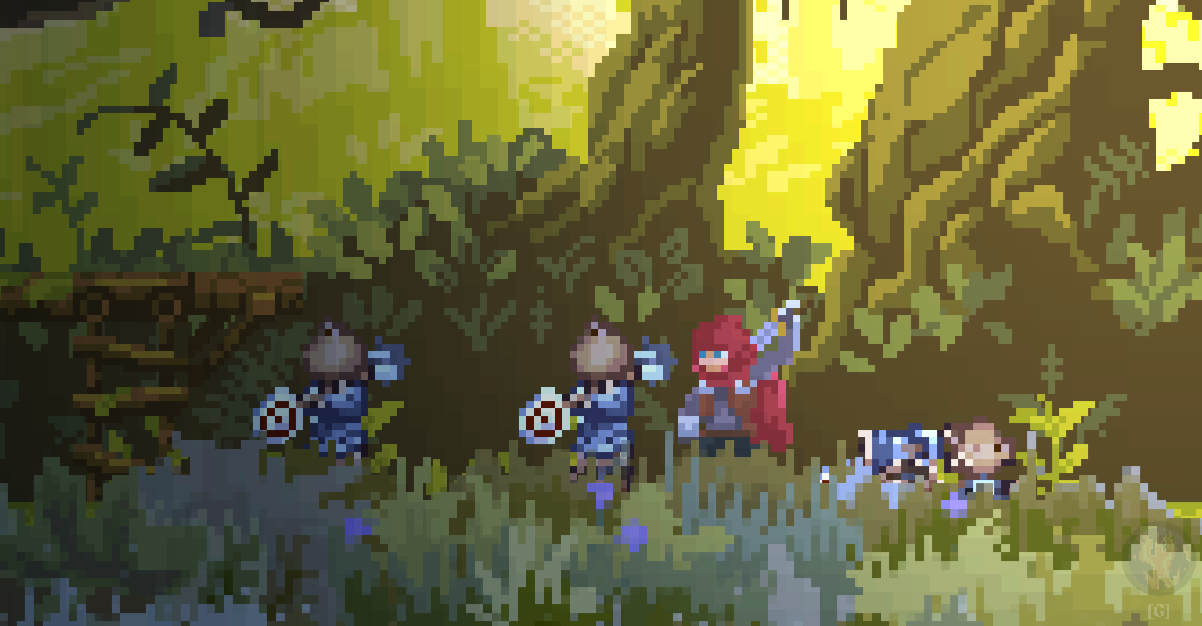 Controls:
Key
Function
Comment
[A] [D] or arrows
movement
[space]
jump
LMB
attack
when the sword is hidden, Estel will unsheathe the sword
RMB
throw a magic missle
when holding a sword,
hold RMB for a charged attack
R
change an Element
(4 Elements available now)
Actual available spells:
| | | | |
| --- | --- | --- | --- |
| Spell | Name | Key | Function |
| | Force push | RMB | Push enemies away of you (ever seen a Jedi?) |
| | Air bomb | RMB (Hold) | Suddenly expanded air from the center of the bomb pushes enemies away |
| | Boulder dash | RMB | Throw a muddy boulder on an enemy |
| | Fireball | RMB | A classic spell that adepts shouldn't learn |
| | Dragon's breath | RMB (Hold) | Continuous stream of deadly flames |
| | Bubble | RMB | Be a bubble shooter and get your enemies wet |
| | Geyser | RMB (Hold) | Turbulently eject water from your hand in front of you (enemies will get wet too) |
Credits:
Game designed and created by Paweł Jarosz
Dialogs and story in cooperation with my brother, Łukasz
Art thanks to rvros, ansimuz and DGHZ, Buch
Sounds thanks to qubodup, Joshua Empyre, kickhat
A lot of support from Defold's community: britzl (Monarch and Gooey), Pkeod, sergey.lerg, AGulev, rgrams (Rendercam), TheKing009, sven, selimanac and others <3
If you see a potential in this game - please follow me, leave feedback - I will continue working on it and soon there will be a new demo! :)

For now, you can also download a new, short story written by my brother introductory to the world of Witchcrafter! Check it out below:

Download
Click download now to get access to the following files:
Dusk of the humanity - a short story set in the world of Witchcrafter (.pdf)
89 kB
Comments
Log in with itch.io to leave a comment.
Pretty cool game. Love the pixel art. Looking forward to it
Thank you very much! All the kudos to rvros, ansimuz and other great artist, but I'm striving to make as much assets as I can too! ;) I'm working on some new stuff and improved, more generic magic system with more interaction, so I hope I will prepare another demo in the near future ;)
Today I've released a new demo! :D it includes a teaser of the future intro trailer and the very beginning of the story - with a glimpse at dialogues and quests. It is described on the page and in the devlog, enjoy ;) Feedbacks are valuable as always! ;)
I've added a table with all spells from the demo, hope it will be useful ;) Also the updated version is uploaded with more indicators regarding combat, more powerful spells and a wins/fails score (that now will relatively increase/decrease boss HP in every try) is displayed at the end of each encounter :D
Looks really cool! But I can't figure out how to beat the boss. The elements supposedly give me something but no idea how to use it.
Thanks! :D actually there are many ways! Maybe it's because the spells are not explained, (normally every spell would be introduced) so I'll post their descriptions above ;) In my case, I like to use buffs like increased damage (fire E) and defence (earth E) , which gives you a noticeable advantage. Also one trick is to prevent boss electro charged attacks - when he is wet, his electric attack is unsuccessful and explodes on him instead of sending it on the hero. Also you can avoid him all the time and only use ranged missle attacks or traps ;) the main rule would be to avoid his attacks and deals him damage right after his attack ;)
Man, it's awesome! I l'm waiting for more content, especially story with dark fantasy climat. Gameplay is really comfortable, dynamic, but also we have time for making a magic, so idea with board is intersting and well done. I l hope to play the full version. Good luck with work!
I'm really glad you enjoyed the game! It's my first review actually :D I'll do my best to make my dream come true and create a captivating gameplay that goes in parallel with a story! I'm happy that the idea of the Focus board looks reasonable for you, in the future there will be more elements, because Estel will learn how to merge the basic four together ;) of course there will be more carriers too, concluding in a lot of combinations then!